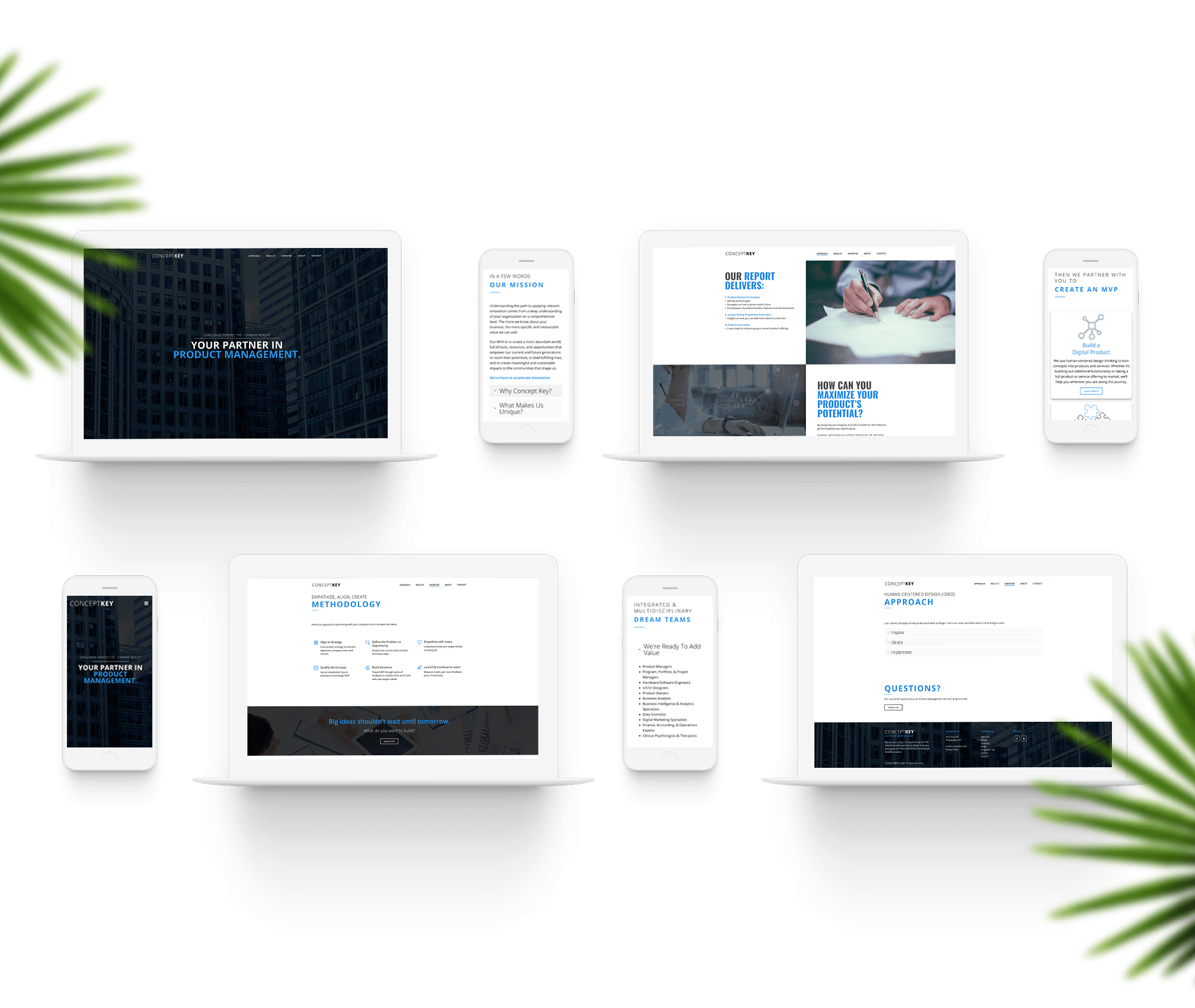 Concept Key is a Product Management Consultancy that helps business/product leaders deeply understand how to convert market needs into strategy, strategy into incremental delivery, and delivery into continuous learning and improvement. Concept Key focuses on Consumer Products, Telecommunications, Internet of Things (IoT), FinTech, and Real Estate companies. In doing so, Concept Key combines human-centric design frameworks with Agile product delivery to manifest the concepts that are key to adding measurable value to customers and the business.
Concept Key has helped businesses:
– Build digital products
– Benchmark business/product strategy
– Stay competitive in their industry
– Better understand their customer base
– Maximize their product's potential
Overview
Concept Key was looking to develop a website to build an online presence, establish a brand reputation as a Product & Project Management subject matter expert, and a medium through which to direct leads to conversion into clients. As a Product Innovation Lab, one of the early challenges was productizing a series of service offerings to go to market with. Through countless sessions with SMEs, we narrowed down the focus to answering 4 main concerns for businesses: how to stay ahead of the competition, how to get to know customers better, how to maximize a product's potential, and how to structure a game plan to grow the overall business.

Approach
The approach for building Concept Key was to create pages to represent the company's core expertise: Product Management, Project Portfolio Management (PPM), Business Process Management (BPM), and Business Intelligence & Analytics. To represent the engagement strategy with new customers, the Approach page was built with further links to delve deeper into the 4 productized service offerings. To drive the website's call to action, multiple "Contact Us" buttons were embedded across the expertise and approach sub-menu pages. An integration with Calendly made it very easy for customers to schedule a call. To establish market credibility and represent high-level summaries of previous engagements, the Results page was created. The site was built leveraging PHP, JavaScript, and Bootstrap. Extra emphasis was required to ensure all website elements were fully responsive to different device types. Google Analytics was set up to monitor website performance, including page conversions, bounce rate, page session time, traffic sources, and other data.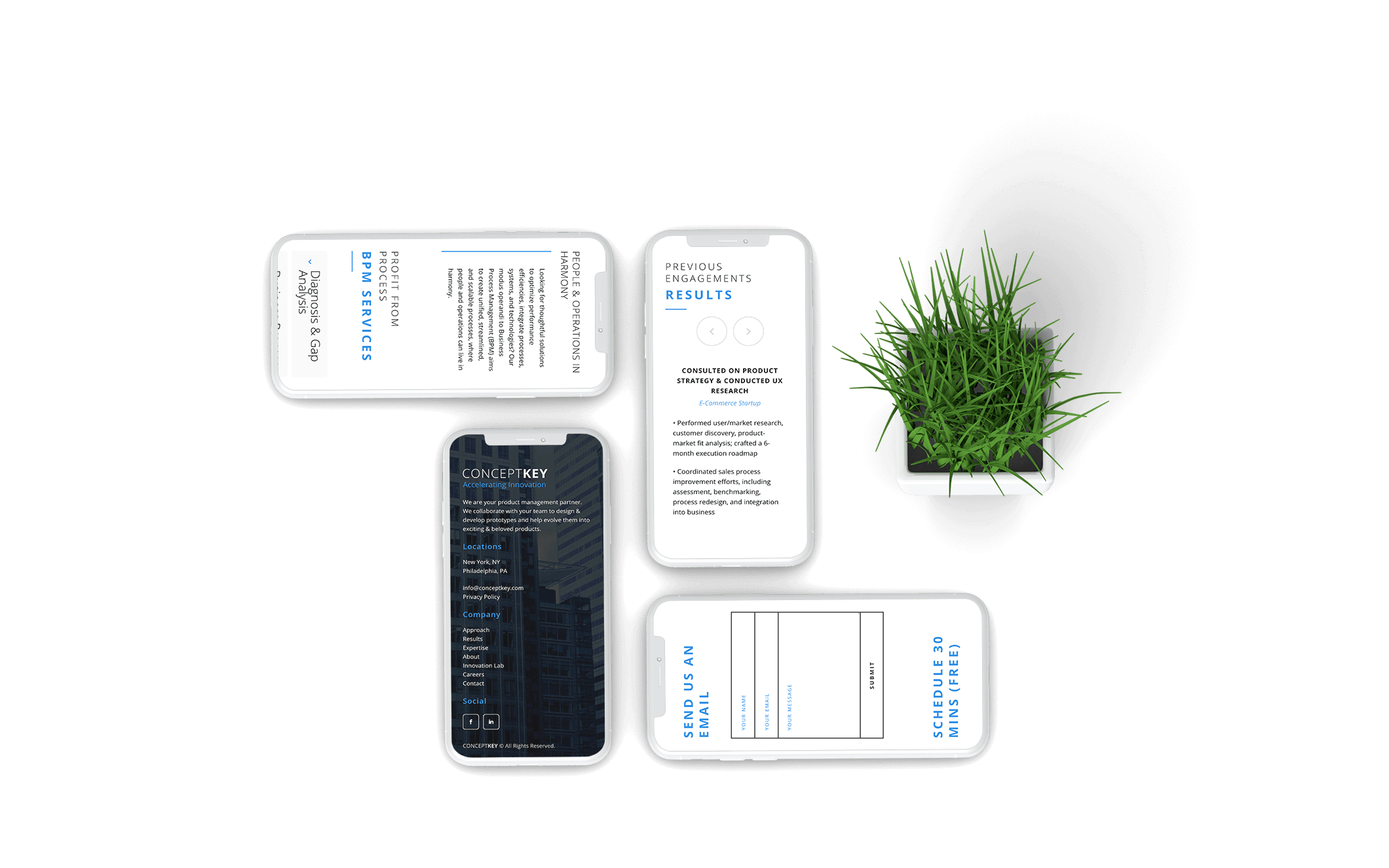 Since launch, the Concept Key website has helped land work with exciting clients such as Duracell, Comcast, Snackadabra, and ASTM International.
What's your product idea?
Let's build products that people love.