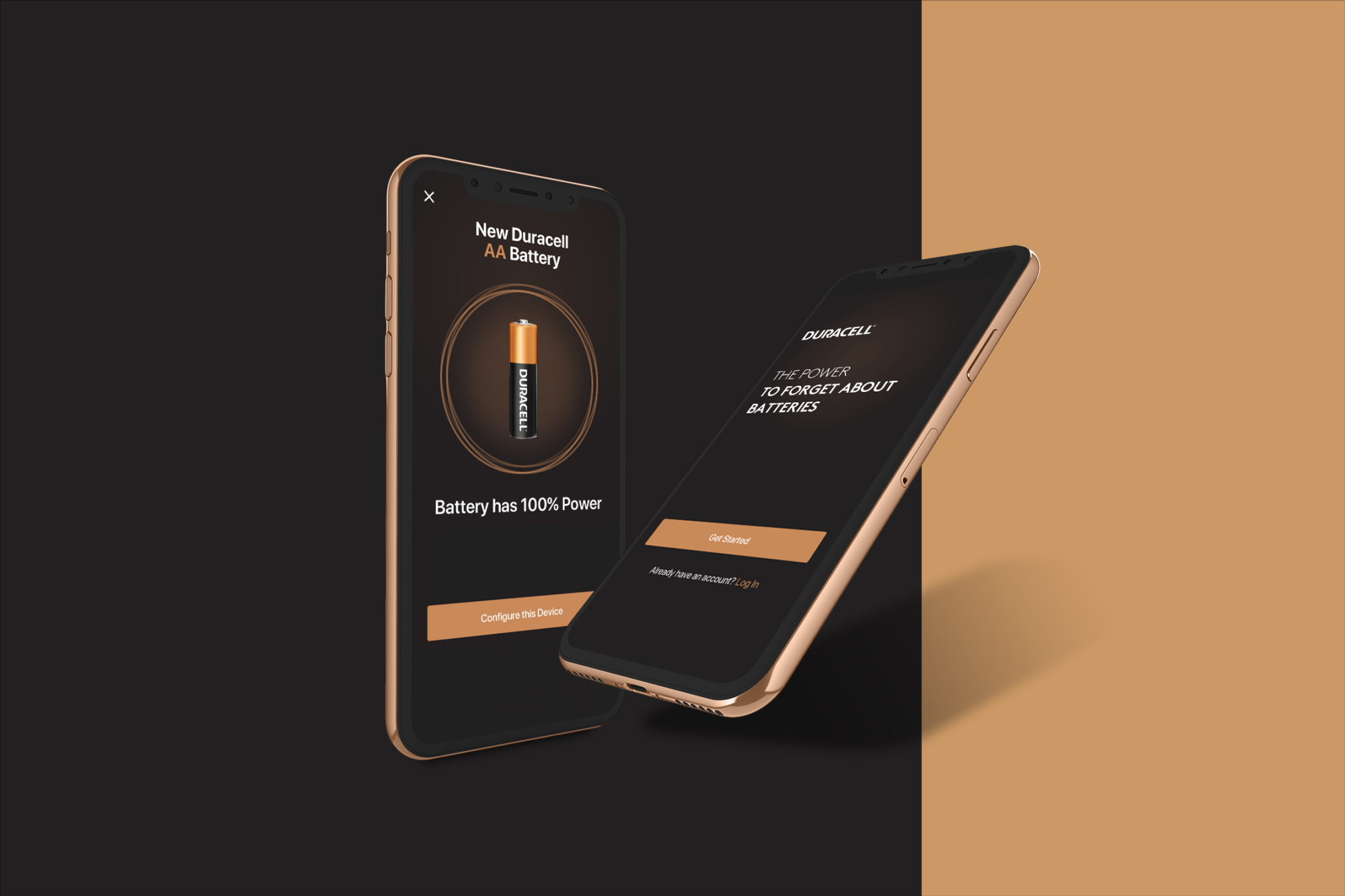 The Duracell® Battery App enables you to know your devices' approximate battery level using innovative Bluetooth® sensor technology. You will be able to track up to 5 AA Alkaline devices with the pre-packed sensors in your product kit.
With the Duracell® Battery App, you can:
• Easily keep track of the estimated available battery energy in up to 5 AA Alkaline devices
• Better manage your battery costs by understanding and tracking your devices' available battery energy
• Locate & find your devices up to 30 feet away
• Sign up to auto-replenish your battery supply
Overview
In collaboration with Designers, Hardware & Software Engineers, Data Scientists, Duracell's Hardware and Marketing teams, we built a first of its kind IoT Ecosystem for Duracell® to drive new revenue via new B2B & B2C channels.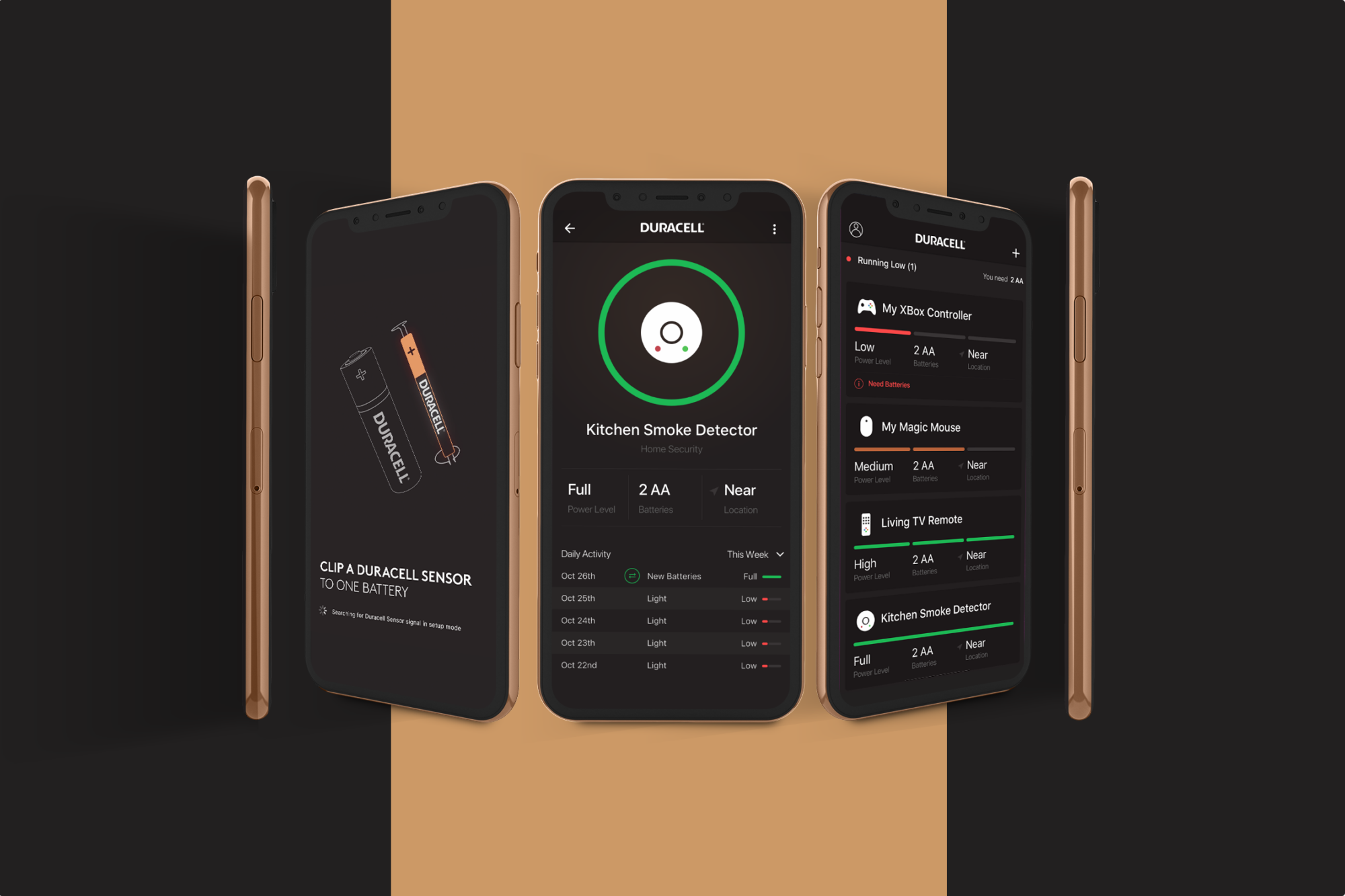 Approach
The approach for building the Duracell® Battery App was first to define a business case for creating an IoT Ecosystem built around their flagship AA alkaline battery. Key opportunities identified were activating new customers, as well as, increasing loyalty & retention for existing customers. Once we reached justification for the business and product strategy, we began to plan a product roadmap to develop an iOS and Android mobile app, as well as sensors, including hardware and firmware. Before committing to development, we created multiple design prototypes to test and validate multiple product hypothesis with prospective customers. Once we understood that we were solving a real user problem and creating user delight, we committed to high-fidelity design and app development. We operated in an Agile methodology, releasing every two weeks, hosting weekly user story grooming sessions, bi-weekly sprint planning meetings, daily stand-ups, end-of-sprint demos, and team retrospectives.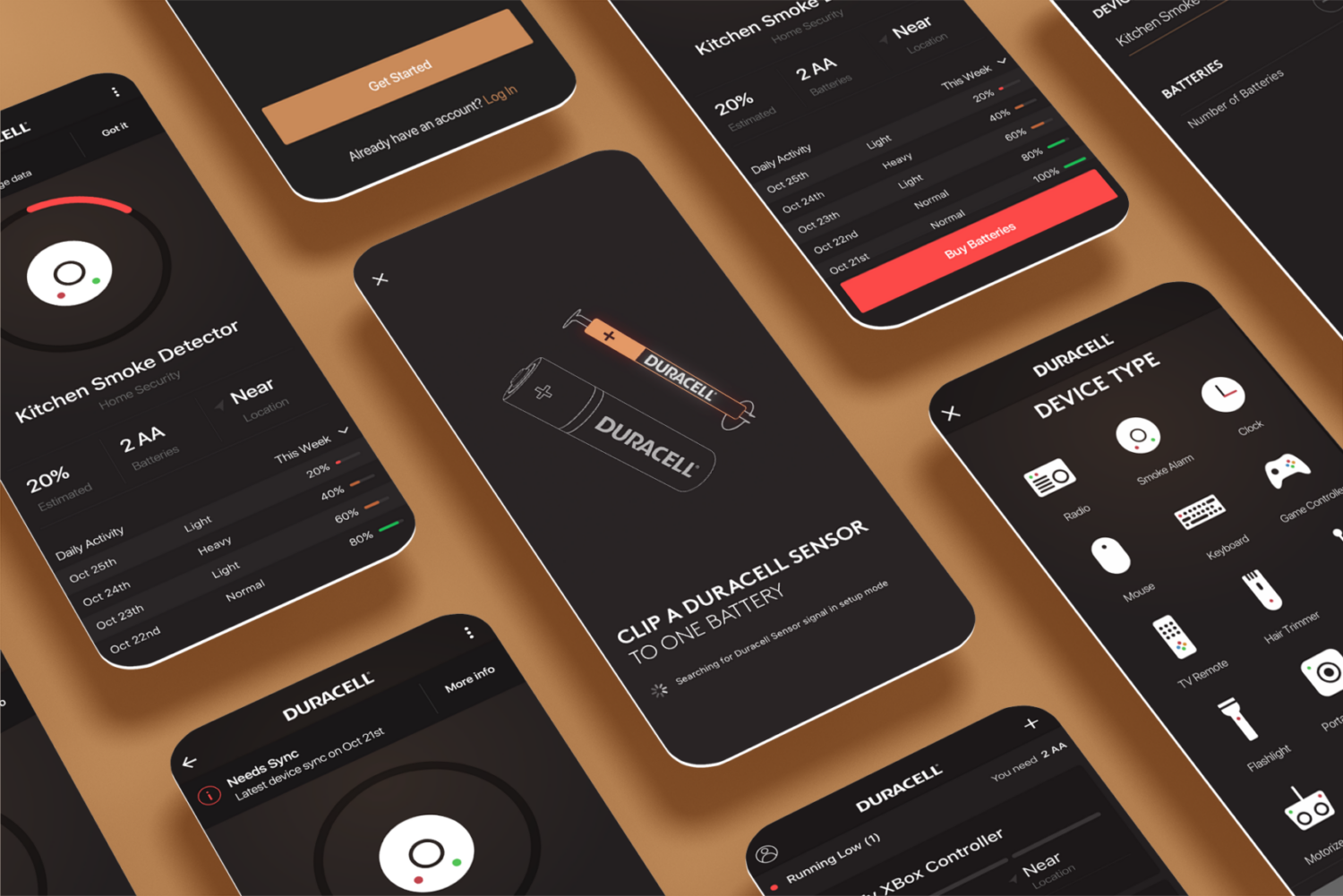 Deliverables included a go-to-market strategy, roadmap, business case/presentations, UX/UI prototypes/user tests, hardware sensors, firmware, and multiple iOS/Android mobile product iterations.
What's your product idea?
Let's build products that people love.