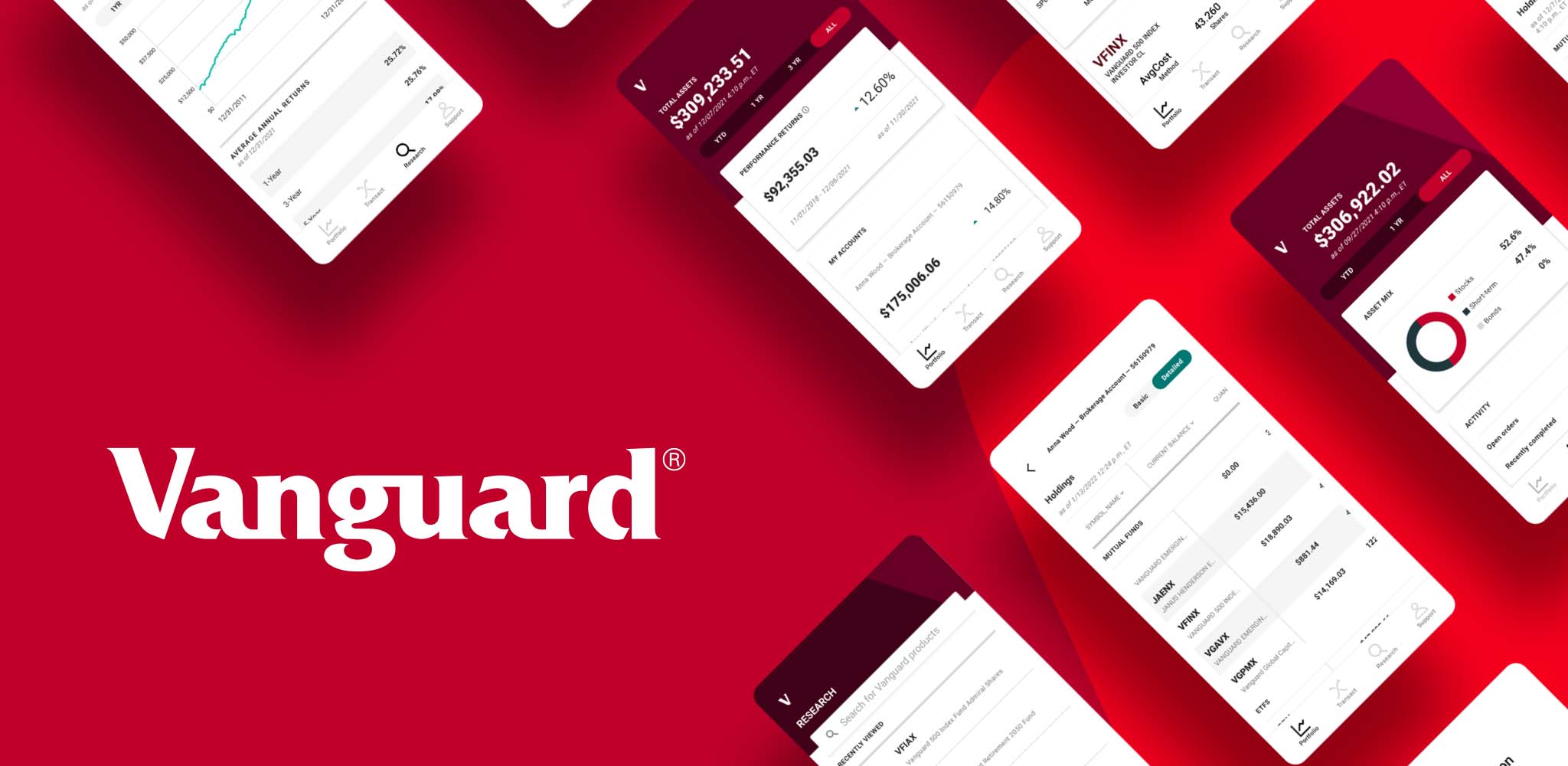 Meet the new Vanguard app. We've updated and refined our features to make it easier than ever to invest from your mobile device. Along with our sleek new look, you can also log in to your accounts with Fingerprint ID. We'll be rolling out new updates every few weeks, but if there's something you want us to build, you can let us know in our Support tab.
Use the app to do the following:
• Access an overview of your accounts to check your total assets and balances
• Dive deeper to track your account performance, cost basis details, or day change information for each of your holdings
• Make trades, deposit checks directly into your accounts, and review your transaction history
• Find help, update your login preferences, and leave feedback via the Support tab
Press
• Vanguard App Ad 1
• Vanguard App Ad 2
• Vanguard App Review (unsponsored)
Overview
The Vanguard App was overdue for an upgrade. Over the past few years, 2 small mobile teams took on the feat of creating a next generation user experience, built on modernized APIs, for self-directed investors. Upon successfully migrating all users from the legacy app to the modern app in October of 2021, a big area of focus for the mobile team became optimizing the app for the Personal Advisor® and Vanguard Digital Advisor® service offering. My team worked on adapting the web experience for mobile native, prioritizing the highest user value for the MVP for ~300k clients.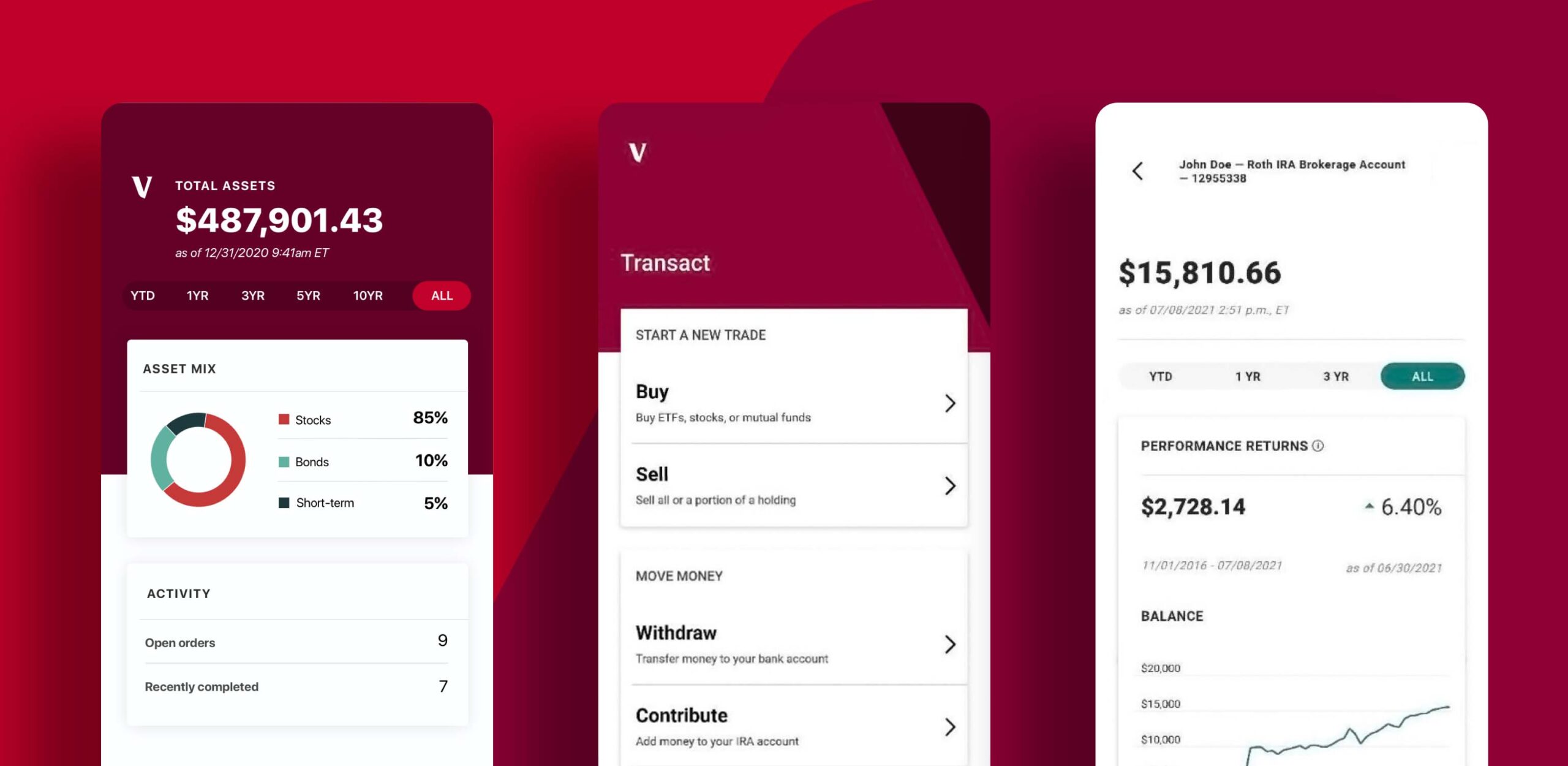 Approach
Served as the Lead Product Owner of the Vanguard Personal Advisor® and Vanguard Digital Advisor® experience for iOS (iPhone and iPad) and Android.  Led a team of 26 Engineers, UX Strategists, Visual Designers, Researchers, and Data Analysts in all phases of product delivery, from conception, through build, test phases, QA, launch, and support to deliver a next generation user experience for the Vanguard App for PAS & DA users. Helped establish Mobile Lab Agile and Vanguard CX processes, collaborating with 3 other mobile labs to evangelize best practices.
KPIs
• Mobile App Adoption
• CSAT
• User Engagement & Stickiness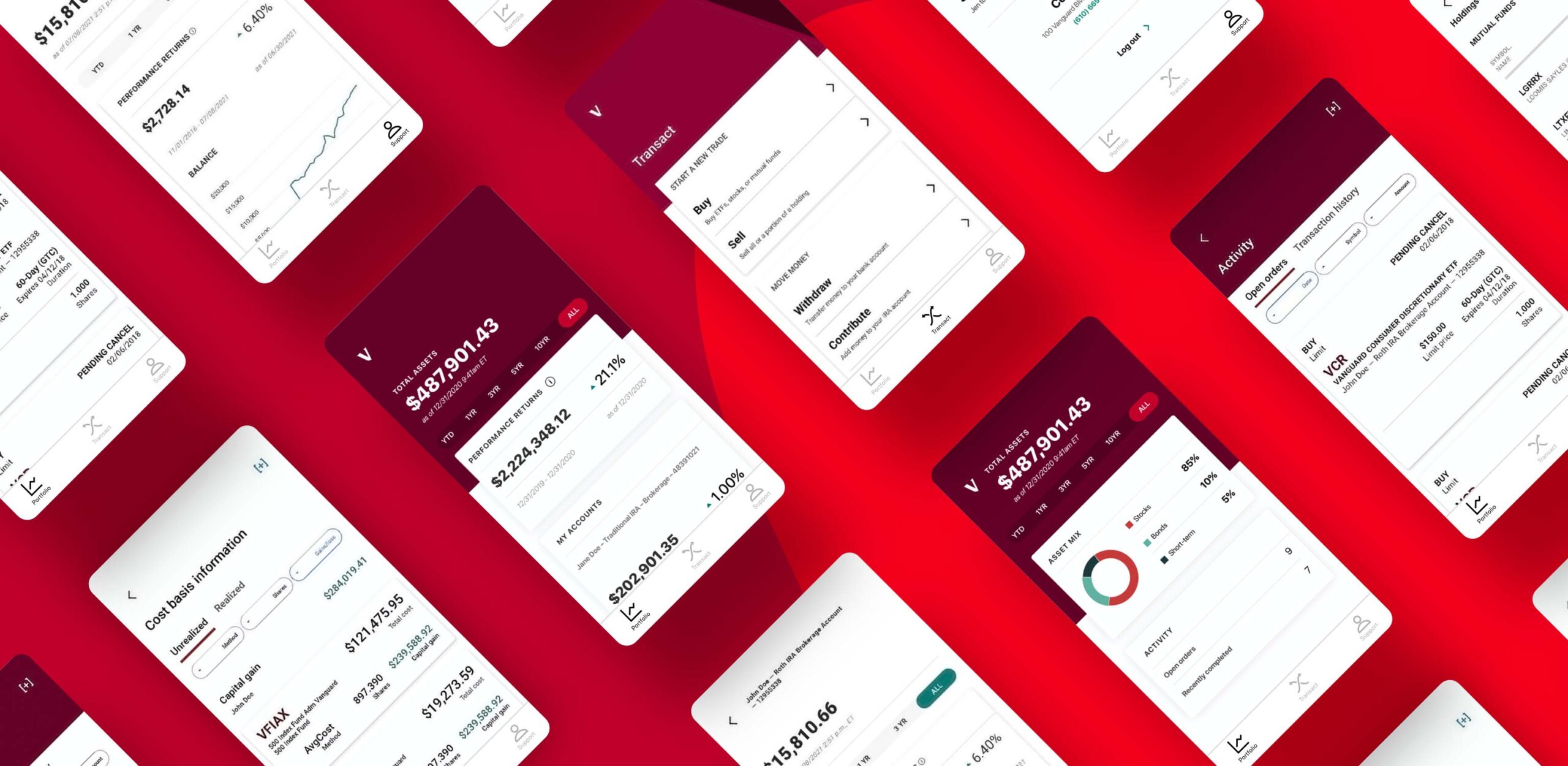 Deliverables
• Released biweekly iOS (iPhone & iPad) / Android app iterations
• Delivered multiple capabilities for PAS users including the ability to see Total Assets, Accounts, Investing Goals, Dedicated Advisor Information, as well as the ability to Transact on Managed Accounts and Monitor Investment Performance
• Liaised across 5 business teams to gather requirements, coordinating with UX Strategy & Research to translate into design and development specifications
• Continuously monitored launched features against goals/KPIs, converting user and market data into recommendations for product improvement
What's your product idea?
Let's build products that people love.