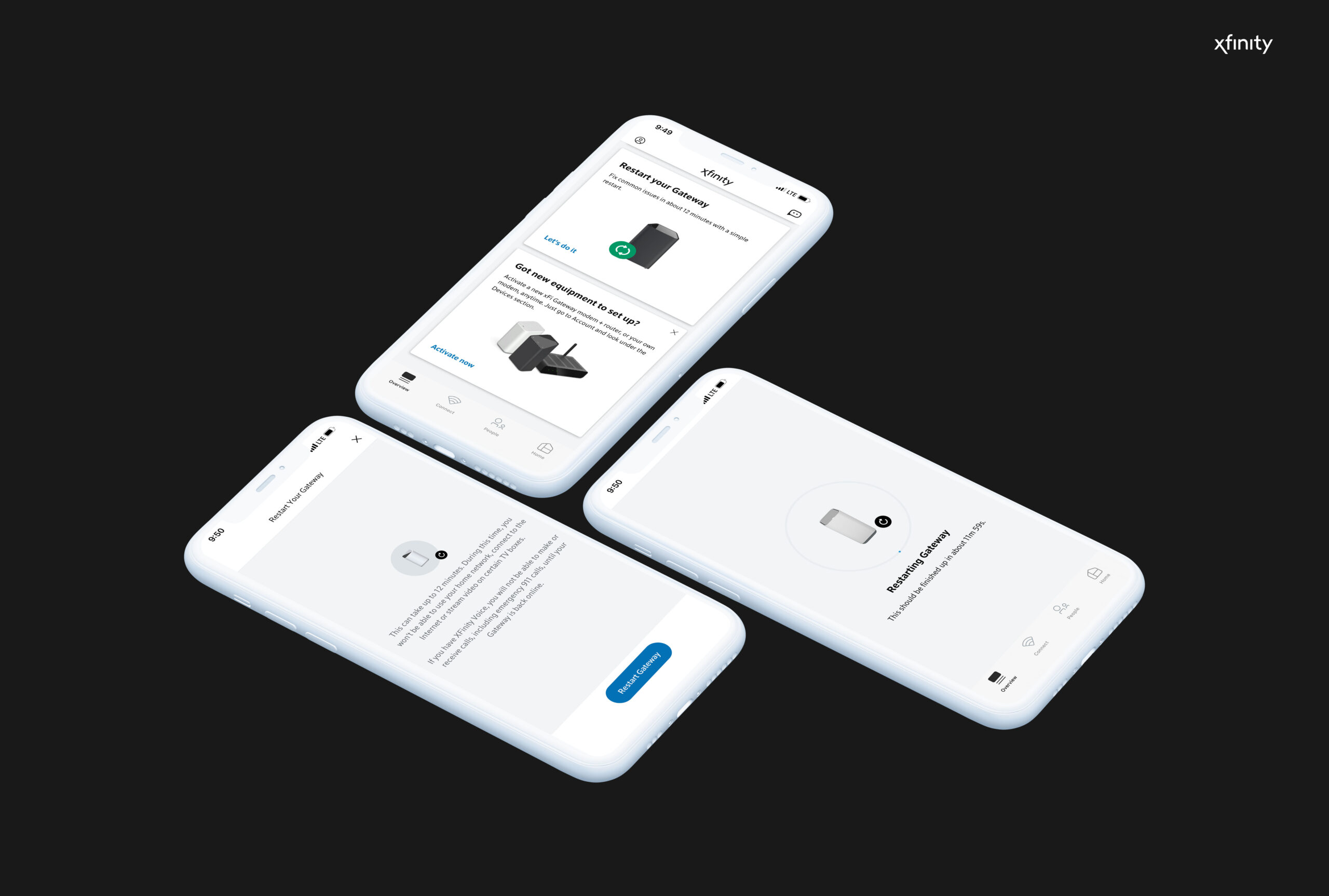 The Xfinity App is a hassle-free way to manage your Xfinity account anywhere, anytime – with no call needed. It's easy and fast to access and personalize your WiFi name and password, check for service outages, troubleshoot or refresh your equipment, view and pay your bill, find out your tech's arrival time, view your channel lineup and update your account whenever and wherever you want.
Xfinity App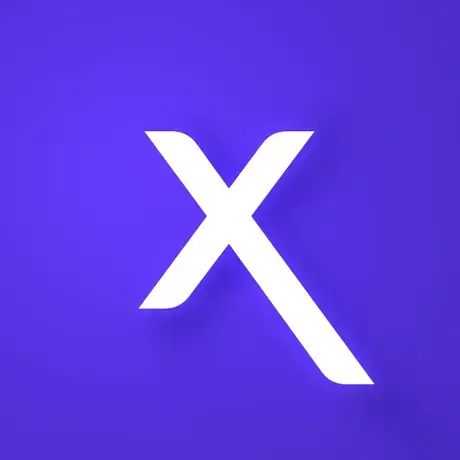 Use the app to do the following:
• Pay your bill, view your plan details, change or upgrade your services, and more
• Tools to help you troubleshoot your internet connection, get outage updates, check data usage, and restart your modem
• An extra layer of security to keep your personal information safe with sign-in alerts
My team worked on the following user journeys across the My Account App and Xfinity Support:
Setup and Troubleshooting
• Restart your modem, X1 TV box, and troubleshoot your Xfinity devices
• Check the connection status of your devices and get updates on service outages
• Use the Xfinity assistant to ask questions and get help
Appointments
• Check the status, reschedule or cancel your service appointment
• Find out your tech's estimated time of arrival
Contact Us
• Request a call back from an Xfinity representative
Overview
The goal of the Xfinity Digital Repair team is to expand self-service troubleshooting, paired with device diagnostics to help customers digitally repair their service issues and reduce Xfinity Support Center call volume.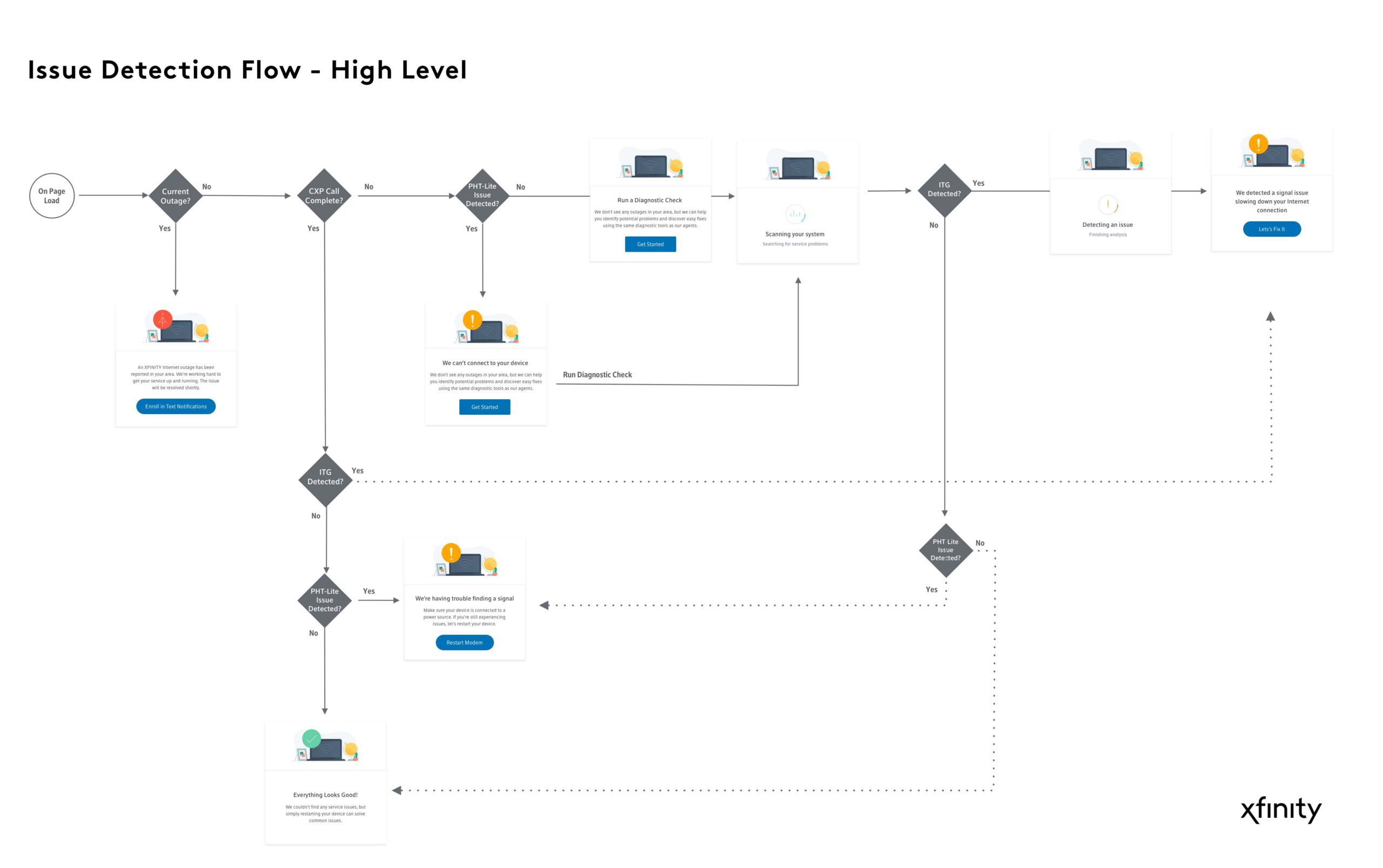 Approach
When Xfinity service or device issues occur that cannot self heal themselves, customers are often forced to call Xfinity Support to enlist the help of an agent to resolve. We suspected this was impacted by either Comcast not offering self-service solutions for some types of problems customers experience, and/or customers not being able to find or effectively use and/or navigate the self-service solution. Top problems themes were: troubleshooting service or product, network reliability, failed activation, and repair appointments management.
KPIs
• More repair interactions initiated online and in-app, resolved without agent involvement (Task Completion + Contact Rate)
• Become a loved brand: Transaction NPS (tNPS)
Deliverables
• Delivered multiple self-service experiences that empowered Xfinity customers to digitally troubleshoot issues with their Internet, TV, Flex TV (IoT
product), and Home Phone devices via the Xfinity My Account App (iOS & Android) as well as via Xfinity Support / My Account Web
• Set product vision/roadmap; defined epics, features, and user stories through implementation and launch
• Prioritized/ordered backlog based on maximum ROI/value, established acceptance criteria, KPIs, and release cadences
• Continuously monitored launched features against goals/KPIs, converting user and market data into recommendations for product improvement
• Set up Adobe analytics journey page click & impression tracking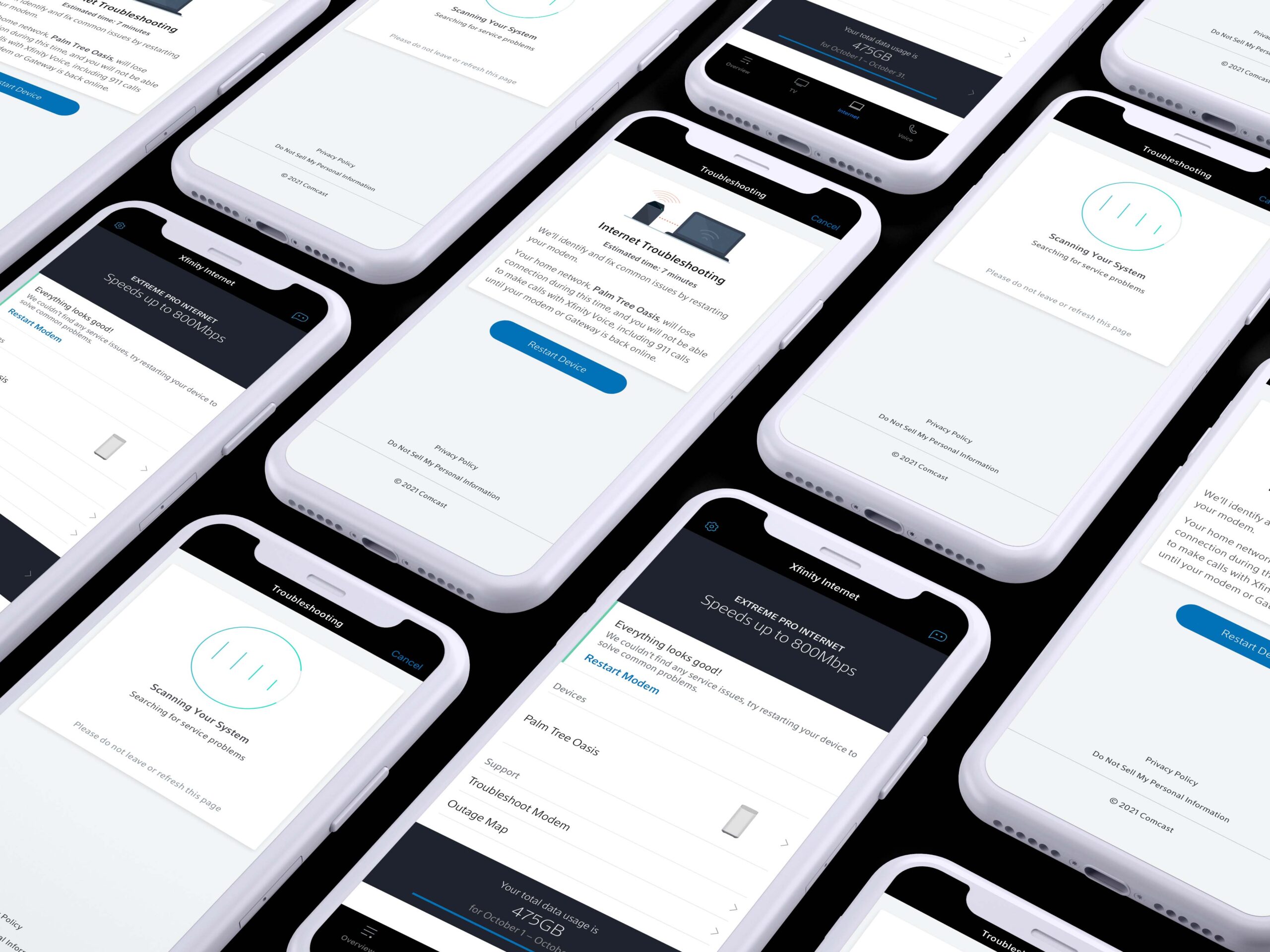 Results
• 36% monthly increase in self-service digital repair transactions
• 15% monthly increase in visits to repair articles
• Average feature adoption rate of 46% within a week of feature launch
• Features drove a $3M+ monthly cost reduction associated with live agent calls
• +9.7-point increase in Repair Transaction NPS
What's your product idea?
Let's build products that people love.