A short collection of excerpts from The Four Agreements by Don Miguel Ruiz
Free Your Mind
The Mesoamerican Toltecs believed humans live in a world of dreams that can lead to self-love and respect. "From the Toltec point of view, all humans who are mentally domesticated are sick. They are sick because there is a parasite that controls the mind and controls the brain. The food for the parasite is the negative emotions that come from fear. If we look at the description of a parasite, we find that a parasite is a living being who lives off of other living beings, sucking their energy without any useful contribution in return, and hurting their host, little by little.
Our brain is the factory of the emotions. One of the main functions of the mind is to dream. The Toltecs believe that the parasite — the Judge, the Victim, and the belief system — has control of your mind; it controls your personal dream. The parasite dreams through your mind and lives its life through your body. It survives on the emotions that come from fear, and thrives on drama and suffering.
The freedom we seek is to use our own mind and body, to live our own life, instead of the life of the belief system. When we discover that the mind is controlled by the Judge and the Victim and the real "us" is in the corner, we have just two choices. One choice is to keep living the way we are, to surrender to the Judge and the Victim, to keep living in the dream of the planet. The second choice is to do what we do as children when parents try to domesticate us. We can rebel and say "No!" We can declare a war against the parasite, a war against the Judge and the Victim, a war for our independence, a war for the right to use our own mind and our own brain.
We must become mental warriors and usurp the parasite of the mind.
To be a warrior doesn't mean we always win the war; we may win or we may lose, but we always do our best and at least we have a chance to be free again. Choosing this path gives us, at the very least, the dignity of rebellion, and ensures that we will not be the helpless victim of our own whimsical emotions or the poisonous emotions of others."
New Eyes of Perception
"I WANT YOU TO FORGET EVERYTHING you have learned in your whole life. This is the beginning of a new understanding, a new dream. The dream you are living is your creation. It is your perception of reality that you can change at any time. You have the power to create hell, and you have the power to create heaven. Why not dream a different dream? Why not use your mind, your imagination, and your emotions to dream heaven? Just use your imagination and a tremendous thing will happen. Imagine that you have the ability to see the world with different eyes, whenever you choose. Each time you open your eyes, you see the world around you in a different way. Close your eyes now, and then open them and look outside.
Using your imagination and your new eyes of perception, I want you to see yourself living a new life, a new dream, a life where you don't need to justify your existence and you are free to be who you really are. Imagine that you have permission to be happy and to really enjoy your life. Your life is free of conflict with yourself and with others. Imagine living your life without fear of expressing your dreams. You know what you want, what you don't want, and when you want it. You are free to change your life the way you really want to. You are not afraid to ask for what you need, to say yes or no to anything or anyone. Imagine living your life without the fear of being judged by others. You no longer rule your behavior according to what others may think about you. You are no longer responsible for anyone's opinion. You have no need to control anyone, and no one controls you, either. Imagine living your life without judging others. You can easily forgive others and let go of any judgments that you have. You don't have the need to be right, and you don't need to make anyone else wrong. You respect yourself and everyone else, and they respect you in return. Imagine living without the fear of loving and not being loved. You are no longer afraid to be rejected, and you don't have the need to be accepted. You can say "I love you" with no shame or justification. You can walk in the world with your heart completely open, and not be afraid to be hurt.
Imagine living your life without being afraid to take a risk and to explore life. You are not afraid to lose anything. You are not afraid to be alive in the world, and you are not afraid to die. Imagine that you love yourself just the way you are. You love your body just the way it is, and you love your emotions just the way they are. You know that you are perfect just as you are. The reason I ask you to imagine these things is because they are all entirely possible! You can live in the state of grace, the state of bliss, the dream of heaven. But in order to experience this dream, you must first understand what it is."
The Choice
"Suffering makes you feel safe because you know it so well. But there is really no reason to suffer. The only reason you suffer is because you choose to suffer. If you look at your life you will find many excuses to suffer, but a good reason to suffer you will not find. The same is true for happiness. The only reason you are happy is because you choose to be happy. Happiness is a choice, and so is suffering. Maybe we cannot escape from the destiny of the human, but we have a choice: to suffer our destiny or to enjoy our destiny. To suffer, or to love and be happy. To live in hell, or to live in heaven. My choice is to live in heaven. What is yours?"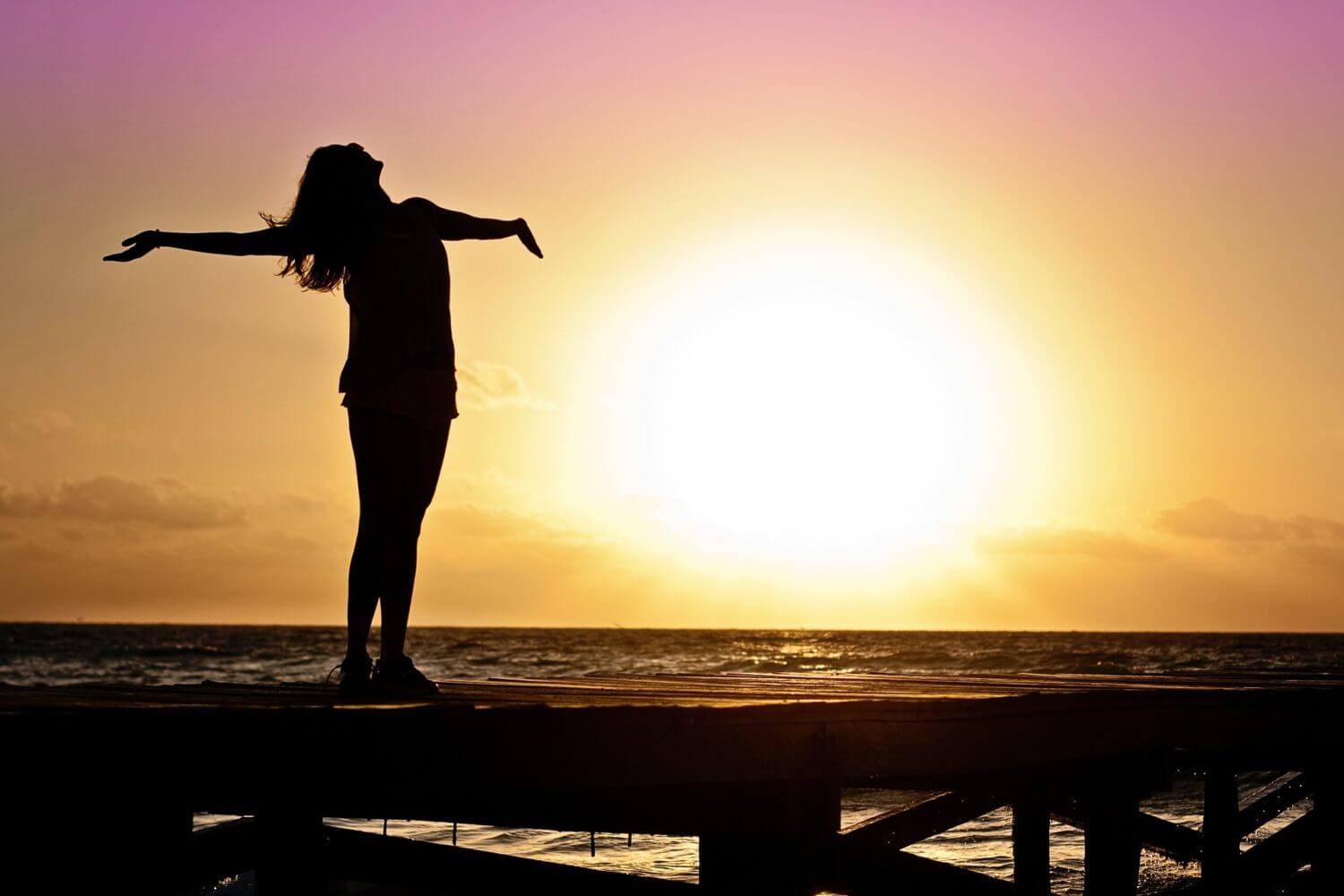 If this post made you rethink your approach to living life in any way, please do others a service and SHARE the love. 
Let's Foster Critical Thinking.
Read More @ www.borisgodin.com
Follow us on Facebook @ Exploration of Human Condition